Reggie Wayne Among First-Year Nominees For Pro…
2 min read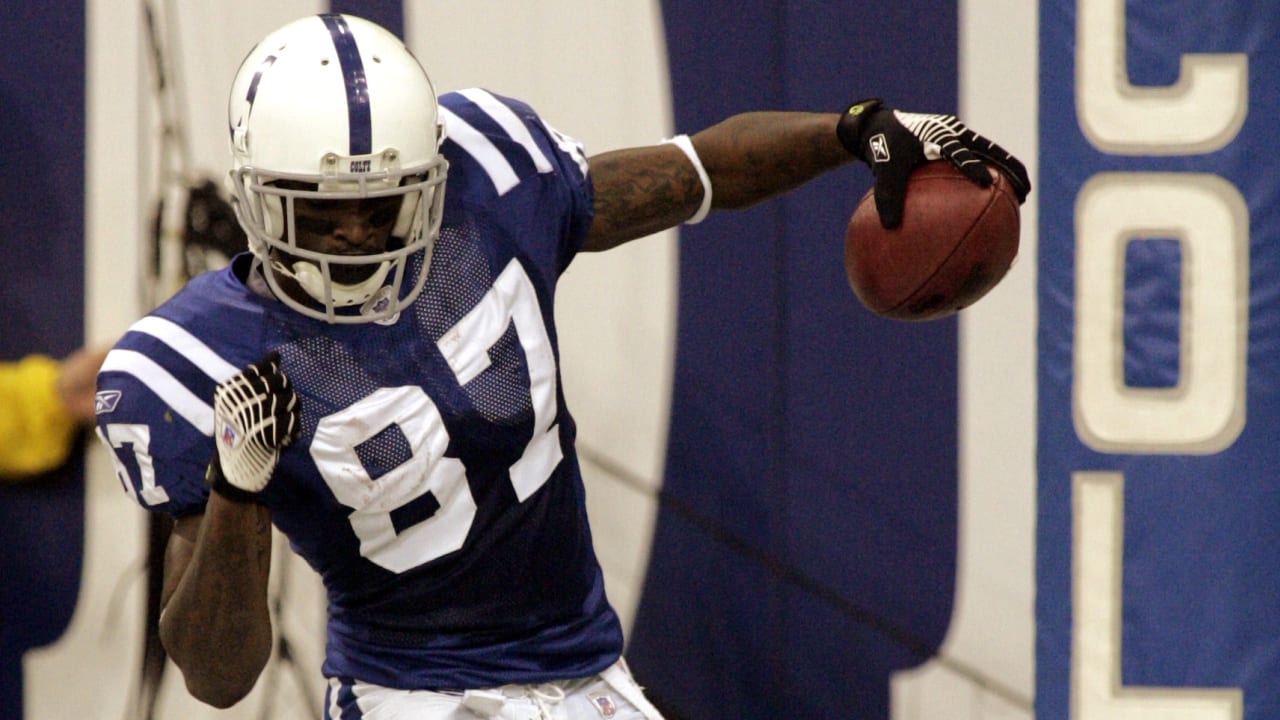 Will 2020 finally be the year for Wayne's former Hurricanes and Colts teammate Edgerrin James?
James, the greatest running back in Colts franchise history, last year was a Hall of Fame finalist for the third time in four years, but ultimately did not get the nod into Canton.
The numbers are on James' side, however; according to the Hall of Fame, since 1970, 89.3 percent of all finalists eventually have been selected for induction.
In his 11-year NFL career — the first seven of which he spent in Indianapolis — James was named to four Pro Bowls and rushed for 12,246 yards, which ranks 13th on the all-time list. His 15,610 total yards from scrimmage ranks 11th all-time among running backs, and is more than Hall of Fame backs Eric Dickerson, Jerome Bettis and Jim Brown.
James sits atop the Colts' record books in career rushing yards (9,226), rushing touchdowns (64), rushing yards per game average (96.1), rushing yards in a single season (1,709 in 2000) and most seasons with 1,000 rushing yards (five).
The 10 other former Colts players named 2020 Hall of Fame nominees on Thursday also hope to see their names on the list of 25 semifinalists released in November.
That list will then be whittled down to 15 finalists in early January 2020, when they'll be presented to the full 48-member Pro Football Hall of Fame Selection Committee during its annual meeting on "Selection Saturday," the day before Super Bowl LIV in Miami.
The Pro Football Hall of Fame Class of 2020 will also honor the NFL's Centennial Celebration through a special Centennial Class that will be comprised of 20 members, including the five Modern-Era players, 10 Seniors (players retired for more than 25 seasons), three Contributors (an individual other than a player or coach) and two Coaches.
According to the Hall of Fame, "The determination of the Seniors, Contributors and Coaches Finalists will be led by a special 25-person Centennial "Blue-Ribbon" panel who will review the backlog of deserving Seniors, Coaches and Contributors. The Blue-Ribbon Panel will be comprised of Hall of Fame Selectors, Pro Football Hall of Famers, media members, football historians and industry experts."
The Centennial Class of 2020 will be formally enshrined into the Pro Football Hall of Fame during the annual Enshrinement Week from Aug. 6-9, 2020, and the Centennial Celebration in Canton on Sept. 16-19, 2020.

https://www.colts.com/news/reggie-wayne-pro-football-hall-of-fame-nominee-2020