Ohio State wide receiver K.J. Hill
2 min read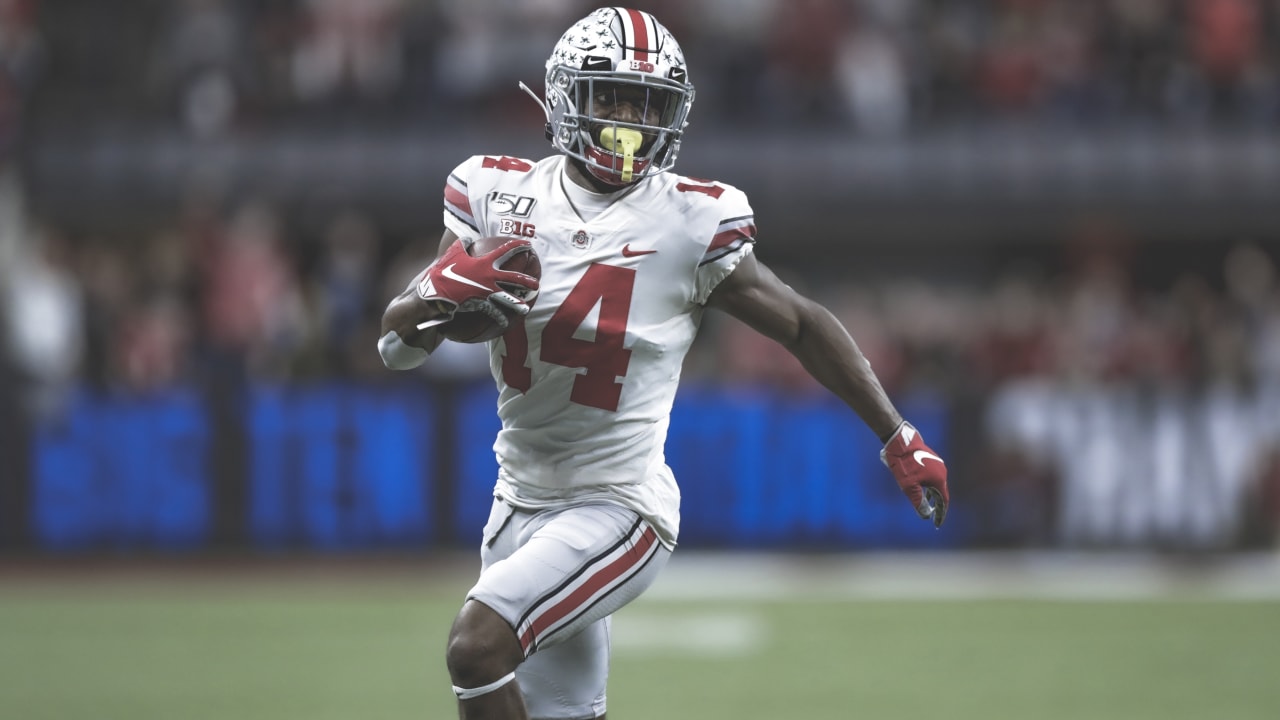 INDIANAPOLIS — "The NFL Draft starts in Mobile."
As the saying goes, NFL Draft events annually begin down in Mobile, Ala., at the Senior Bowl, and one of the players who performed at a high level during the showcase last week was former Ohio State wide receiver K.J. Hill.
One of the 2020 NFL Draft's most complete wideouts, Hill put his talents on display in front of teams and evaluators, immediately turning heads.
In four seasons in Columbus with the Buckeyes, the fifth-year senior amassed 201 receptions for 2,332 yards (11.6 avg.) and 20 touchdowns. He also had 46 punt returns for 258 yards (5.6 avg.) and eight kickoff returns for 160 yards (20.0 avg.).
Named a team captain by his teammates as a redshirt senior, Hill finished his career first all-time in school history in receptions, and sixth in both receiving yards and receiving touchdowns. He was even able to put up 70 receptions for 885 yards and six touchdowns in 2018 despite sharing the field with current Colts receiver Parris Campbell and Washington Redskins star Terry McLaurin.
Hill was durable and reliable during his time at Ohio State, only missing two games in his career due to an ankle sprain in 2016. Otherwise, he appeared in 14 games in each of the last three seasons, playing in 50 total in his career.
He has adequate size at 6-0 and 192 pounds, and is well built with a thick lower body that gives him sort of a running back's body. While his size is perfectly fine, he doesn't have the type of "go up and get it" size and therefore didn't see many 50-50 ball opportunities.
Hill is versatile, able to go in motion and line up all along the formation — slot, inside slot or outside on the boundary.
Without elite size or speed, Hill wins his matchups before the ball is even in the air. He understands how to set up the cornerback before engaging with them and makes moves off of their movements and tendencies to gain leverage. Hill runs a wide variety of routes, and makes quick, sudden cuts in his routes that look seamless and natural. Overall, he is a very crisp route runner who displays sudden feet. It's the strong point of his game.
https://www.colts.com/news/kj-hill-2020-nfl-draft-profile-ohio-state