Miscues At All Three Levels Cost Colts in Season…
2 min read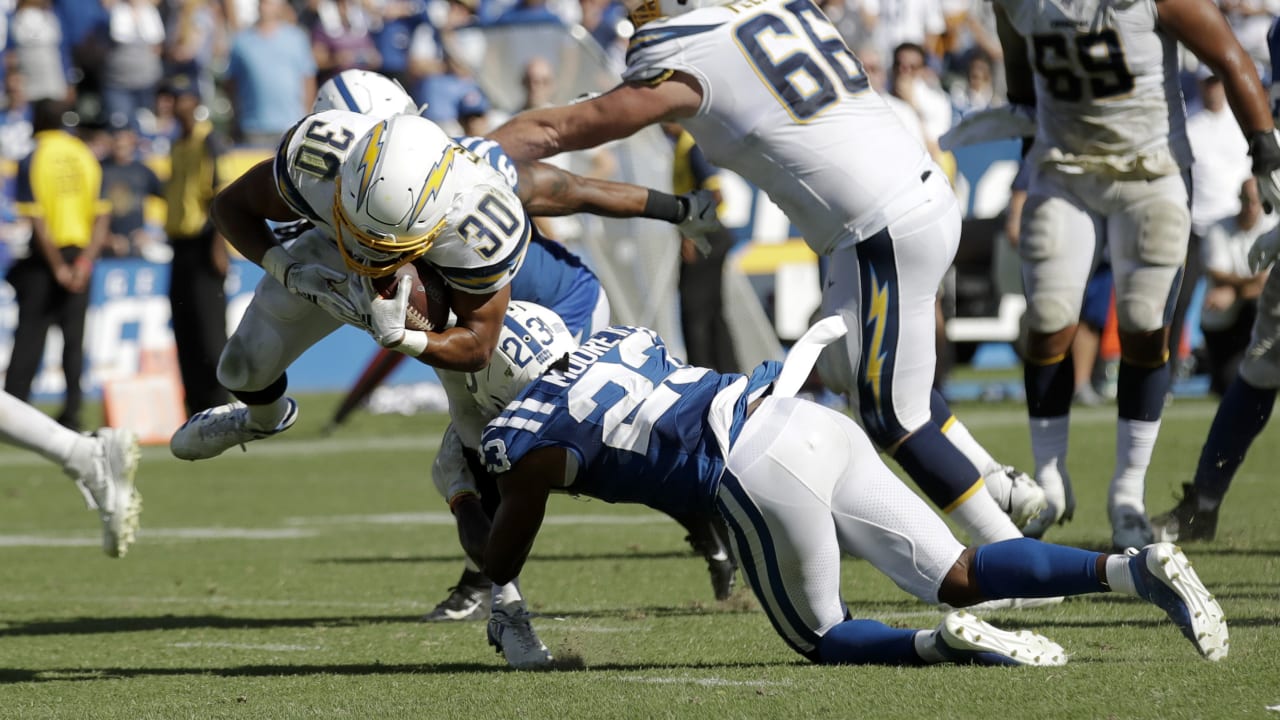 The special teams miscues were perhaps most notable for the Colts on Sunday — and they started from the opening kickoff, which was returned 43 yards by the Chargers.
Then Adam Vinatieri missed two field goal attempts and an extra-point try. There was an unncessary roughness call on a Los Angeles field goal attempt gave the Chargers a first down, which led to a touchdown two plays later. And there was also a blocked Colts punt.
All told, the special teams issues wiped seven points off the board for the Colts, and added four points to the Chargers' total.
For his part, Vinatieri — who did connect on one field goal and one extra-point attempt Sunday — took full ownership of his uncharacteristically tough day.
"There's no excuses — I just didn't kick well," he said after the game. "I mean, there's a few things that didn't go our way, but a majority of them were my lousy kicking. So, yeah, I totally let them down."
Asked about Vinatieri's performance, though, Reich was sure to back up his veteran kicker.
"You know, it was a tough day, but he's the one guy I'm not worried about right here," Reich said. "We have the greatest kicker of all-time. And he didn't have a good day. But there were a lot of guys who didn't have a good (day) — we all own it. We all own what we put out there. And that's what we talked about in (the locker room), that in every phase we're going to look at it and say we all missed a play or two that cost us. And that's just the way it is when you go against a good football team."
https://www.colts.com/news/miscues-at-all-three-levels-costly-los-angeles-chargers