Jonathan Williams Takes Advantage Of Opportunity…
2 min read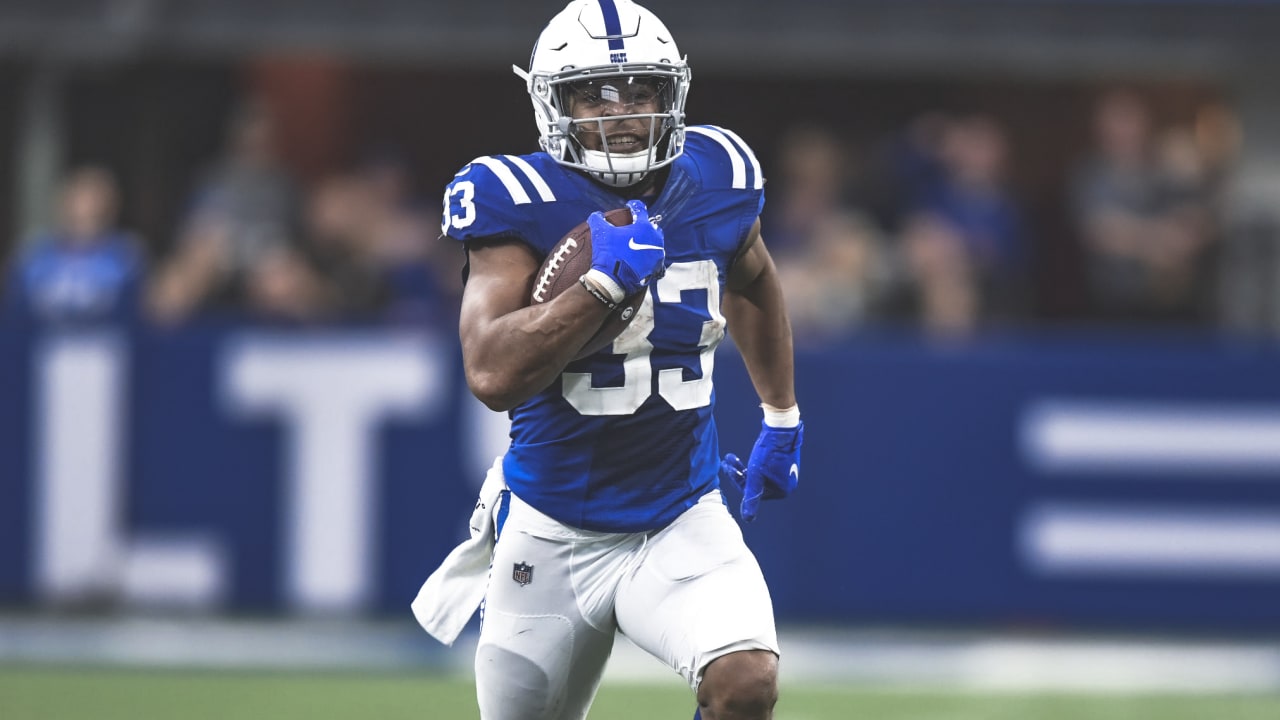 INDIANAPOLIS — Sometimes, all you need is an opportunity.
That couldn't ring more true for Indianapolis Colts running back Jonathan Williams, as he had the biggest performance of his professional career on Sunday in the Indianapolis Colts' 33-13 victory over the Jacksonville Jaguars.
Normally the fourth running back on the team's roster, Williams was active for just his third game of the season on Sunday. The Colts' normal backup running back, Jordan Wilkins, was inactive due to an ankle injury, which meant Williams' ability to run between the tackles was going to be more important in this matchup.
Although he was already part of the team's gameplan on Sunday, however, the Colts would end up needing Williams in an even bigger capacity than they even originally believed. Starting running back Marlon Mack paced the Colts with 14 carries for 109 yards before exiting the game with a hand injury early in the third quarter; the reins were turned over to Williams, who picked up where Mack left off.
Coming into the game, Williams had just two carries for one yard on the season and just 95 rushing yards in his four-year career, but by game's end on Sunday he had set new single-game career highs in just about everything — running the ball 13 times for 116 yards (8.9 avg.), including a 48-yard run, and adding one reception for 31 yards.
"This team always lives by the standard of 'Next man up.' Everybody has to be prepared," Williams told reporters after the game. "You never know what your role is gonna be going into the game because of injuries and things like that. Throughout the week, we prepared well, and I think that showed today."
Led by Williams, the Colts totaled 264 rushing yards, which is the most by the team since its 275-yard performance against the Chicago Bears on Nov. 21, 2004, and was the 12th-highest rushing total in franchise history.
Williams and Mack also became just the fourth pair of Colts runners to each have 100 yards rushing in a game — the first since Randy McMillan (112) and Albert Bentley (100) in 1985.
https://www.colts.com/news/jonathan-williams-career-day-jacksonville-jaguars-2019-week-11