Indianapolis Colts wide receiver Zach Pascal sets…
2 min read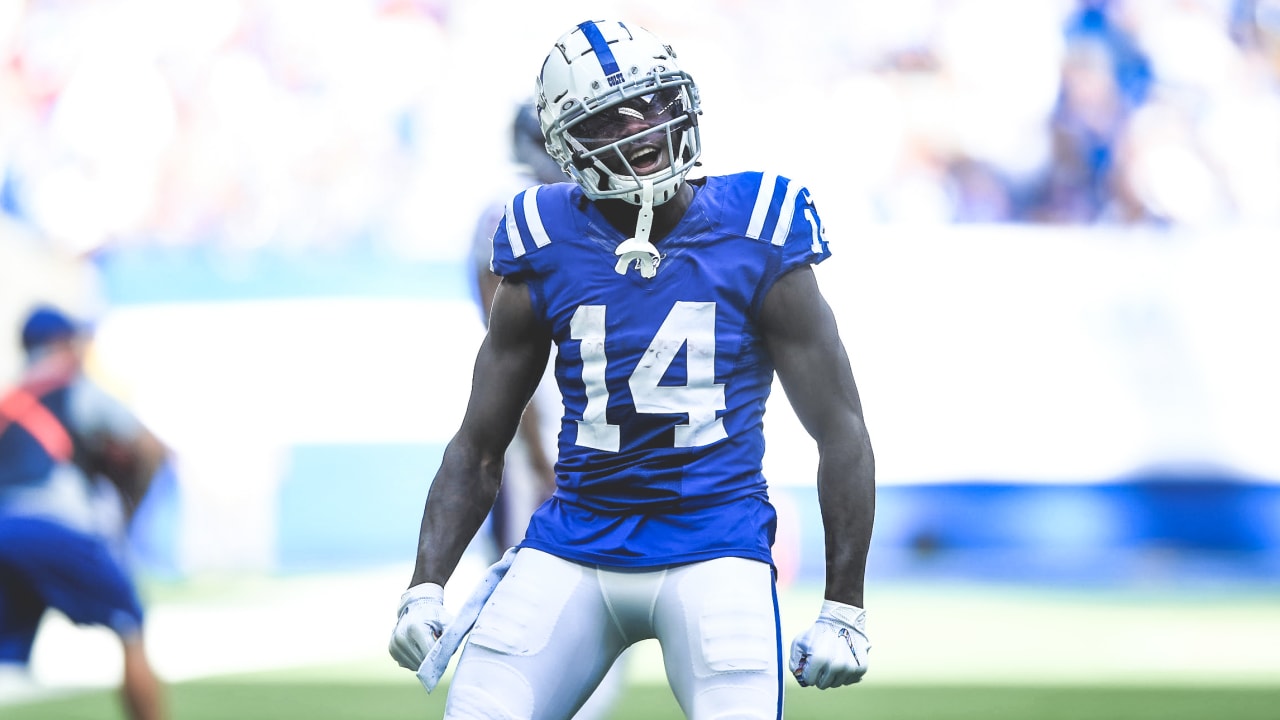 As a do-it-all player for the Colts, Pascal set new single-game career highs in receiving yards, receiving touchdowns, all-purpose yards (172), kickoff returns (three), kickoff return yards (66), and he tied his single-game best for receptions.
"They was playing a lot of man," Pascal said. "They was pressing up on the receivers and trying to stop the run, so we just tried to take advantage of all the man that we got, and fortunately we did."
Just how well were things going for Pascal on Sunday? He was also credited with his first career forced safety when Houston's punt team took the ball out of the back of the end zone late in the fourth quarter.
Often seen casually between plays in practice, Pascal even got an opportunity to show off his passing ability in this game as the Colts dialed up what they refer to as the "Jackie Moon" play, referencing Will Ferrell's character in the 2008 movie Semi-Pro.
Colts quarterback Jacoby Brissett threw a quick pass back to Pascal down the left flat, who then adjusted and let fly a beautiful pass down the right side of the field to a wide-open Nyheim Hines. The only issue was that Pascal overcompensated for how they play looked this week in practice and threw it too far out of Hines' reach.
"All week I underthrew him, and today he was wide open, so I'm like, 'OK, let me just put some air under it and let him run under,'" Pascal said. "That play hurt. It hurt me, but hopefully we'll get it called (again) and make it happen."
After the game, Colts head coach Frank Reich very lightheartedly reflected on the missed opportunity.
"The Jackie Moon play! We've had that thing up three or four times this year, and we're like, 'This is the week, this is the week we're gonna hit The Jackie Moon.' I wish you could've heard us on the sideline — all the coaches — 'It's Jackie Moon! We're gonna get us some Jackie Moon,' Reich said. "And Zach actually has a great arm and is a really good passer. Obviously just overthrew him a little bit, but it was nice."
Known as a dependable role player in his first season with the Colts in 2018, Pascal had his two most productive games against the Texans in the regular season, combining for 11 receptions for 124 yards and two touchdowns, including this ankle-breaker:
https://www.colts.com/news/zach-pascal-houston-texans-week-7-2019