Derrick Brown Could Be The Type Of Force The Colts…
2 min read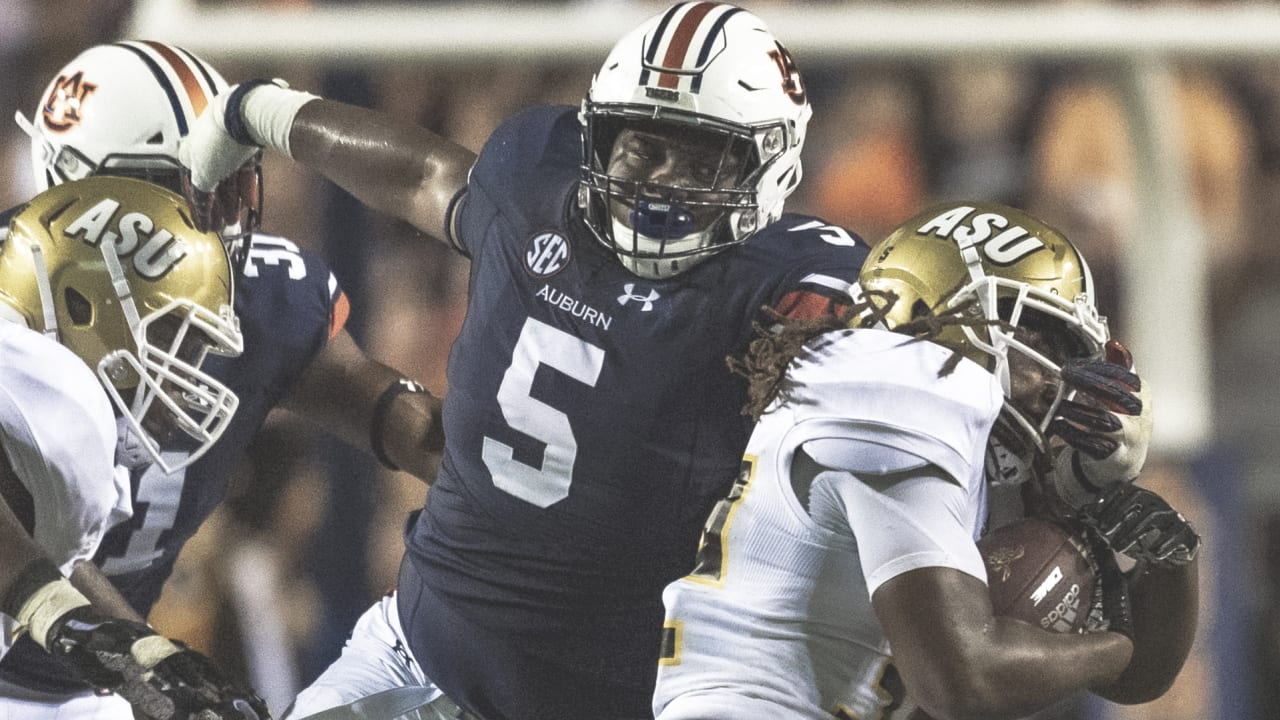 He was a team captain for Auburn in 2019, but he was also recognized for several other off-field accomplishments throughout his time there.
Brown was a member of the SEC Student-Athlete Leadership Council for football. In 2019, he was named the Auburn Student Athlete Advisory Committee president, and he was also named to the SEC Academic Honor Roll multiple times, as well as the Academic Top Tiger.
He also earned a couple of off-field national awards, earning the Lott IMPACT Trophy in 2019 (Integrity, Maturity, Performance, Academics, Community, and Tenacity), and was named the Senior CLASS Award winner, the latter of which is awarded to an NCAA Division I senior student-athlete with notable achievements in the classroom, community, character and competition.
For a team like the Colts that values integrity, accountability and leadership at a premium level, Brown screams "Colt!"
One big hangup in a potential Colts-Brown marriage is his draft stock. Brown is considered a top-10 pick in April. However, we have seen top defensive tackle prospects slip modestly in the draft before. Plus, this draft class offers several intriguing quarterback prospects, which could shove non-quarterbacks down the draft board near the Colts at pick No. 13.
If they are looking to upgrade the position this offseason — and they're never going to turn down an opportunity to add a player who can contribute if they can help it — then there's a compelling argument that Brown could be the Colts' selection when they're on the clock in the first round.
https://www.colts.com/news/derrick-brown-2020-nfl-draft-profile-auburn