2019 Colts Preseason Preview: Colts/Bengals, Week…
1 min read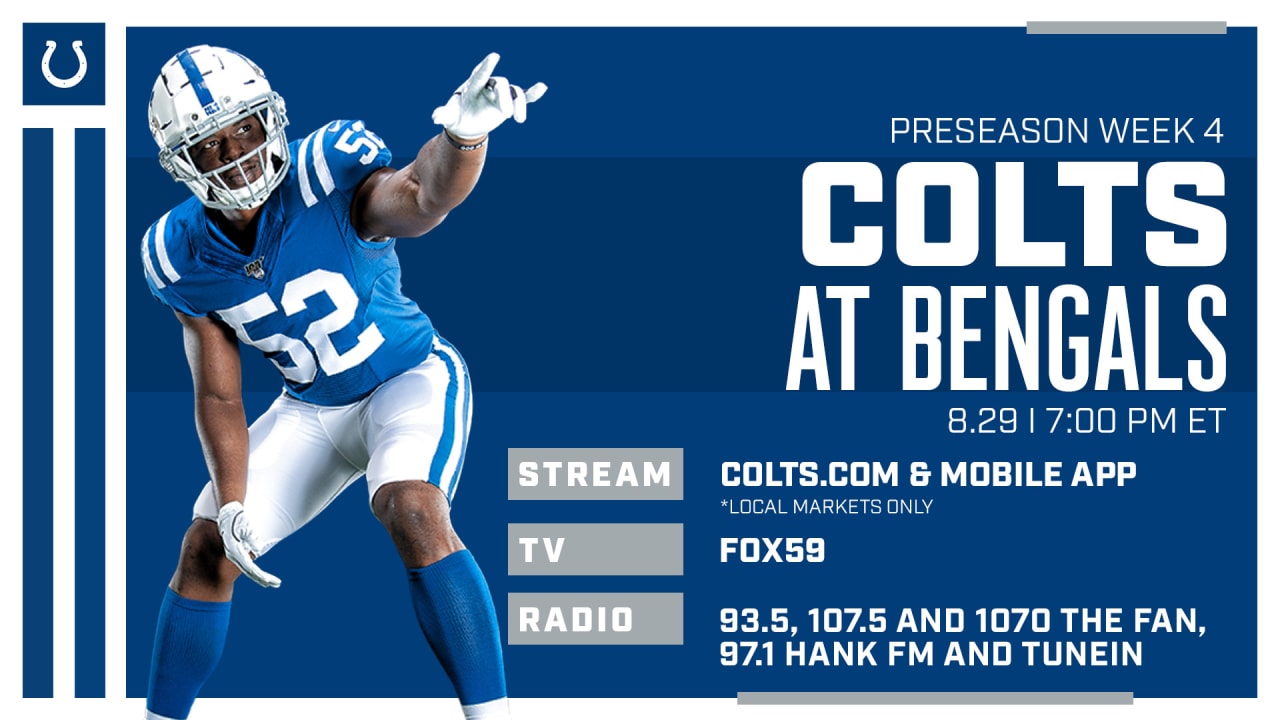 INDIANAPOLIS — The Indianapolis Colts (0-3) and Cincinnati Bengals (1-2) continue their annual exhibition series Thursday night at Paul Brown Stadium, where both squads will wrap up their respective preseason slates.
It's the 19th consecutive year that the Colts and Bengals have squared off in the preseason, with the Colts winning the last three dating back to 2016.
With cutdown day coming on Saturday — wherein teams must go from 90 players down to 53 — it's the final opportunity for nearly 1,200 players across the league to stick with their team or to put out good tape for a shot with another organization.
https://www.colts.com/news/preseason-preview–bengals-week-4-2019